The student fees
The student fees cover approximately 22% of the expenses at EMO. The remaining 78% are covered by statutory government transfers (53%) and subsidies from The City of Espoo (25%).
The term fee for the basic and advanced studies covers the whole study package:
weekly classes involving the main instrument of choice
collective music studies
music perception studies
possible optional studies such as choir or rhythmic training
The fee for group participants only is set according to the figure on the side.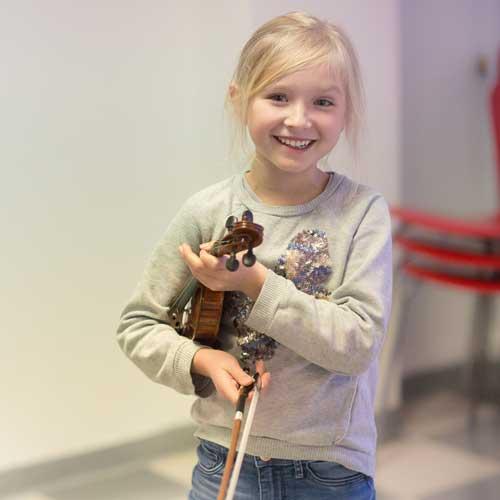 STUDENT FEES, Solo Subjects
Elementary studies 294€
Advanced studies 294€
Adults department 336€
Second instrument 45 min 221€
Minor subject 30 min 163€
Preparatory group 189€
Music ladders (instrument rent included)
STUDENT FEES, Group Studies
Music Play School 45 min 105€
Music Play School 60 min 140€
Music Play School 75 min 175€
Music Play School 90 min 210€
Rhythmic Training 45 min 105€
Rhythmic Training 60 min 140€
Rhythmic Training 75 min 175€
Rhythmic Training 90 min 210€
Other group subject (choir 45 min., preparatory studies) 105€
Other group subject (choir, orchestra, music perception studies) 140€
Other fees:
Instrument rent 60€
Materials fee MPS+RT+PG 5-21€
Sign-up fee 10€ /new student
Payment request fee 5/10€
Xerox copy A4 0,20€
Xerox copy A3 0,40€
EMO is at its students' service
Information on Student Fees
SIBLING DISCOUNT
Both beginners and advanced level students are granted a sibling discount: 25% for the second child, and 50% for the third one and further children.
BILLING
The student fees are billed twice a year. The bills are sent by fivaldi.net. You may also order the bill to arrive electronically at your bank.
SCHOLARSHIP APPLICATIONS
The board of the Espoo Music Institute Support Association may to their own discretion grant a scholarship or a discount fee on the grounds of a separate application. The applications are processed at the beginning of the academic year.
Application
Application (printable)
The application and its attachments will be returned no later than Thursday, September 2, 2021 at 16:00. Late applications will not be processed.