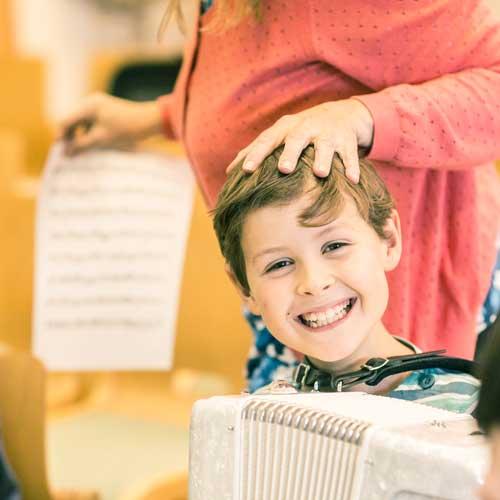 Aluetassu strings workshops at Matinlahti school
Aluetassu strings workshop at EMO has operated at Matinlahti school ever since 2008. The idea of the project has been to provide the students of Matinlahti school with some easy-to-access hobby activities and an opportunity to transfer from a school day to a hobby class without leaving the school.
The teaching takes place in a small group and an orchestra, under the guidance of skillful teachers of the EMO. The instrument selection includes strings: violin, viola and cello. You may enroll via applying. The enrollment instructions are delivered to the school in spring, and in August, at the beginning of the school year. Matinlahti Tassu orchestra performs annually during the school events.
preparatory instrument studies in small groups

1-2-years of duration, depends on the group

Depending on the group, class duration 30-60 min/week

instrument selection: violin, viola, cello

term fee 200 € (twice a year, including instrument rent)
Preparatory groups teach the basics in the instruments and form a concept of a hobby in music.