Let´s play music!
Instrument and singing studies 
It is possible to apply for instrument and singing studies once a year in the spring through entrance exams or by enrolling in free places for one-year instrument coaching groups, The Music Ladders. 

Registration for the spring 2024 student admissions will open in April and the student selections will be held on

22

.

–

23

.5.

and

27

.

–

28

.

5

.

2024

.

The selection of Music Ladders includes orchestral instruments e.g. trombone, brass, woodwind coaching with recorder, clarinet, saxophone, bassoon, or double bass.

The Music Ladders for the most popular instruments, such as piano, guitar and kantele, are formed on the basis of student selections. 

You can apply for Kameleontti choirs through a singing test. 

EMO Ensemble (adult's choir: learn more about the audition from EMO Ensemble's Facebook page)
Please notice that applicants from Espoo are given priority especially for the most popular instruments (for example piano, violin, guitar). However there is an exception if the applicant has previous studies in an instrument and a special criterion to apply to EMO. If there is vacant study places in other instruments, they can be granted also to non-Espoo-resident.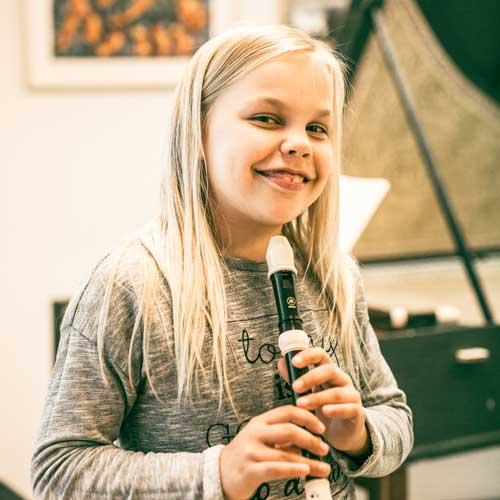 Enrolling in groups
For 2023-24 academic year, there are places for music play school

Registration: emo.eepos.fi

Students at Matinlahti School will register for the Aluetassu-teaching (String Instruments) in August.

Students receive a brochure and enrolment instructions through the school.
The wide range and quality of EMO's curriculum offer a good start for individual study paths for all kinds of players.
General information on application process
Instrument selection
Which instrument interests you? It is worth considering this in peace before applying to instrumental studies. EMO offers all traditional western acoustic instruments. More information here. 
Fascinating orchestral instruments
The most popular instruments are piano, guitar, violin and cello – there are always more applicants for these than there are free places. Good alternatives are, for example: wind instruments or double bass. 
You can register as an applicant for several instruments that interest you. It is worth indicating an alternative instrument. If there are no places for your primary chosen instrument, you may be offered a place in another instrument.
How to prepare for the student selections
Think in advance which song you will sing to the teacher
If you have already played a musical instrument, you can prepare a song to perform
Show up at the exact time you have booked
Otherwise, it is enough to act on the instructions and example of the teacher
On the day of the student selection
Check your appointment time and class you have booked from the confirmation email you have received (FROM: Eepos mailing <postitus@eepos.fi, TITLE: Espoo Music Institute – Registration: First name Last name). There is an information desk in the lobby of the Espoo Cultural Centre where you can ask for the location of the class if you are unsure where to go.
What happens at the student selection?
In the student selection, the applicant performs various assignments according to the teacher's sample on the principle of mimicry: rhythms are repeated with rhythms, short melodies are sung according to the teacher's sample, stomping and clapping, listening to sounds from the piano – are they different or similar? The applicant will also be asked to sing a song of their choice. The song can be e.g. Twinkle, Twinkle Little Star. If the applicant already has experience in playing an instrument, it is worth giving a sample of the playing. A play sample is not a prerequisite for obtaining a student place. It is an advantage for the successful interaction of the applicant and the teacher that the guardian waits outside the class. We recommend discussing this in advance with the child.
Student selection results
The results will be sent to each applicant by email. Those who have received a student place must confirm their student place via the link mentioned in the email. An unconfirmed student place will be offered to the next applicant in the queue.
Approximately 100 student places are freed annually for EMO's basic studies (individual teaching) for various musical instruments. In addition, there are about 100 places available for one-year instrument coaching groups. Also, individual places may become vacant in early autumn and at the turn of the year. 
General information on music studies
Preparatory Group Music Lessons: Music Ladders
Music ladder preparatory groups will familiarise students with the basics of playing and practising at home, ensure the suitability of the instrument, and build up a general understanding of playing a musical instrument. After a year of training, you can apply for basic studies with the same instrument without an entrance test.
The Music Institute's Basic Studies
EMO provides basic arts education in the extensive study field of music. The studies include individual and group lessons, playing music in a group, and music perception studies. Some years this means several visits to the institute a week. You can only learn to play by playing, so it's important to find time for regular practice at home. Encouragement and support from home is important, especially in the early stages of playing a musical instrument.
To make it easier to choose an instrument: here you will find sound samples of the instruments.
Other ways to join EMO - 2023
Admission by order of arrival: first come, first served:
Music Play School 0-6 yr

Rhythmic Training 5 yr – adults
Aluetassu – training (strings) for the students of Matinlahti school
Admission through auditions (groups):
Kameleontti Choirs
Information on the auditions: veera.voima@emo.fi
EMO Ensemble
Information on the auditions: puheenjohtaja@emoensemble.com