Let´s play music!
Applying for instrumental studies will be held next  spring 2022.
Admission after Entrance Exam
Instrumental or Vocal studies in the Music Institute (Preparatory education, basic and advanced studies)

Electronic enrollment for the entrance exam on the Front page of

www.emo.fi

from mid-April to mid-May. Exact dates to be announced later.
Please notice that applicants from Espoo are given priority especially for the most popular instruments (for example piano, violin, guitar). However there is an exception if the applicant has previous studies in an instrument and a special criterion to apply to EMO. If there is vacant study places in other instruments, they can be granted also to non-Espoo-resident. 

Applying for instrumental studies will be held next  spring 2022.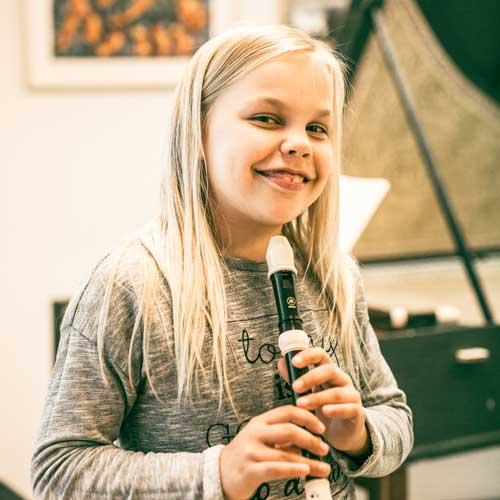 Preparatory Group Music Lessons: Music Ladders
Music ladder preparatory groups will familiarise pupils with the basics of playing and practising at home, ensure the suitability of the instrument, and build up a general understanding of playing a musical instrument. After a year of training, you can apply for basic studies with the same instrument without an entrance test.
The Music Institute's Basic Studies
EMO provides basic arts education in the extensive study field of music. The studies include individual and group lessons, playing music in a group, and music perception studies. Some years this means several visits to the Institute a week. You can only learn to play by playing, so it's important to find time for regular practice at home. Encouragement and support from home is important, especially in the early stages of playing a musical instrument.
To make it easier to choose an instrument: here you will find sound samples of the instruments.
The wide range and quality of EMO's curriculum offer a good start for individual study paths for all kinds of players.
Other ways to join the EMO - 2022
Admission by Order of Arrival. First Come, First Served:
Music Play School 0-6 yr

Rhythmic Training 5 yr – adults
Aluetassu – training (strings) for the students of Matinlahti school
Admission through Auditions (groups):
Kameleontti Choirs
Information on the auditions: veera.voima@emo.fi
EMO Ensemble
Information on the auditions: puheenjohtaja@emoensemble.com